Dotswarm
A modeler for animating point clouds used for creating Sifted
Dotswarm was a 3D workflow for building point cloud scenes and efficiently animating and rendering them. It was created primarily to layout and render scenes for Sifted.
It was written in Objective C and OpenGL for macOS around the time of macOS Snow Leopard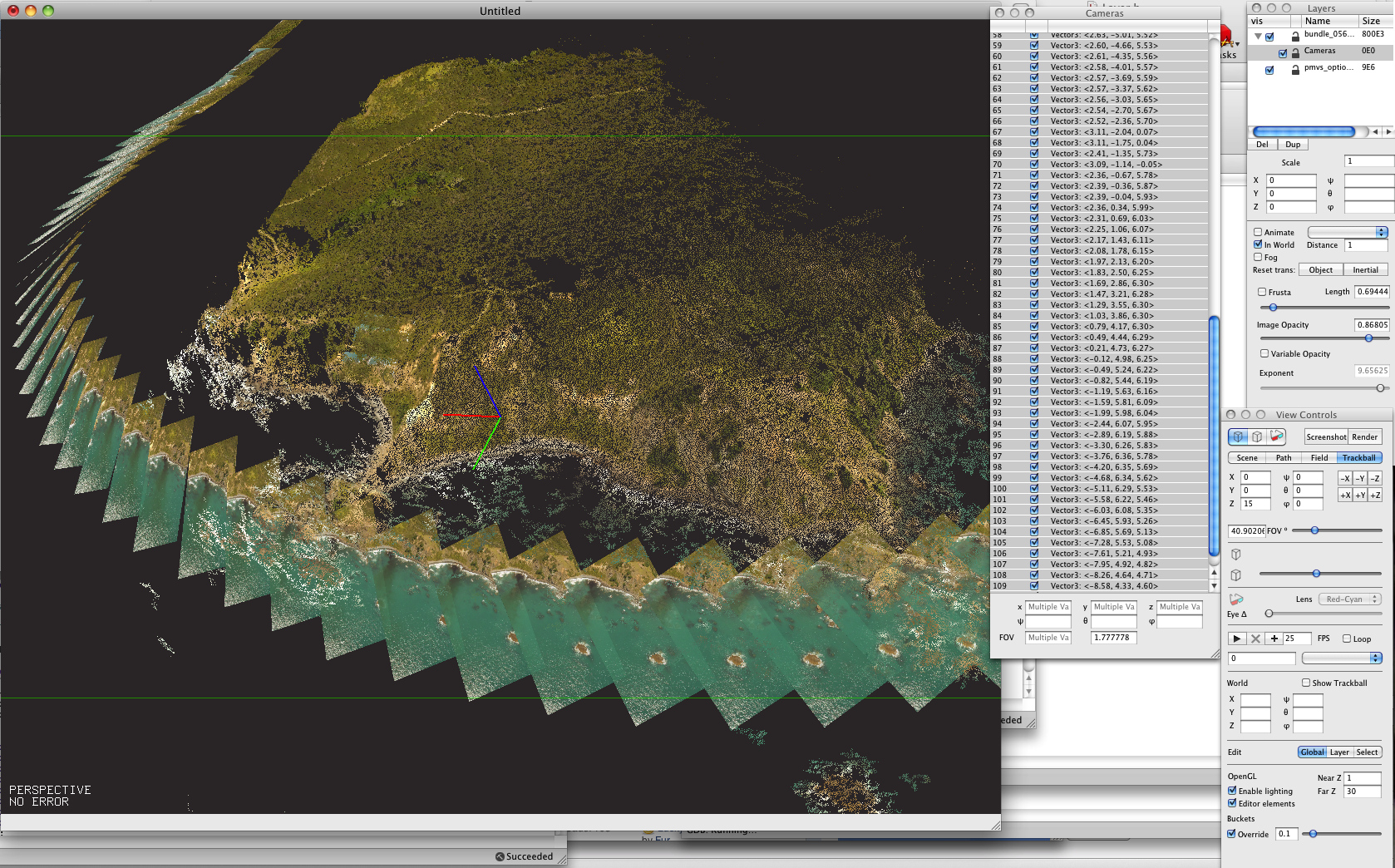 Features #
Load models from .ply, .obj, .csv
Linear timeline editor
Freely animate models and camera
Custom point shaders
Plugins
Preview in 3D Anaglyph
Render out to image sequence
OpenGL turned out not to have much of a future on the Mac, so Dotswarm is no longer developed.